Standard Stainless Piston Intake w/ Relief Valve
Extension 10.5″ x W 8″ x H 17″
Wt. 27 lb.
Traditional piston intake valve design used for pumper intake control. Provides the following features: a 30 degree integrated elbow, a field adjustable pressure relief valve and an air bleeder valve.
This is a stainless steel piston, sleeve and spindle for  corrosion protection.  Choose from a variety of sizes of Storz or NH connections.
Incorporated 250 PSI field adjustable pressure relief valve adjustable in increments of 25 degrees from 75- 250 PSI.
Friction loss at 1,000 GPM is 2.30 PSI
Add a Storz Cap to your order. See pricing below.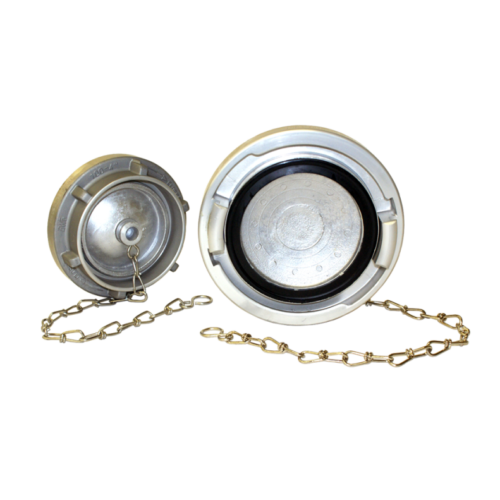 Warranty: All Harrington, Inc. products are warranted to be free of defects in material and workmanship for a period of one (1) year. H500S and H1000 have a five (5) year corrosion warranty.
Description
Part Number
Description
LIST
H500S-40-45NH
4″ Storz lock inlet x 4.5″ NH female swivel rocker lug outlet w/ 250-S RV
$2,777.00
H500S-40-50NH
4″ Storz lock inlet x 5″ NH female swivel rocker lug outlet w/ 250-S RV
$2,718.00
H500S-40-60NH
4″ Storz lock inlet x 6″ NH female swivel short handle outlet w/ 250-S RV
$2,733.00
H500S-40NHFS-60NH
4″ NH Female Swivel inlet x 6″ NH female swivel short handle outlet w/ 250-S RV
$2,708.00
H500S-40NHM-60NH
4″ NH Male inlet x 6″ NH female swivel short handle outlet w/ 250-S RV
$2,624.00
H500S-50-45NH
5″ Storz lock inlet x 4.5″ NH female swivel rocker lug outlet w/ 250-S RV
$2,719.00
H500S-50-45NH/FTS
5″ Storz lock full time swivel inlet x 4.5″ NH female swivel rocker lug outlet w/ 250-S RV
$2,968.00
H500S-50-50NH
5″ Storz lock inlet x 5″ NH female swivel rocker lug outlet w/ 250-S RV
$2,655.00
H500S-50-50NH/FTS
5″ Storz lock full time swivel inlet x 5″ NH female swivel rocker lug outlet w/ 250-S RV
$2,910.00
H500S-50-60NH
5″ Storz lock inlet x 6″ NH female swivel short handle outlet w/ 250-S RV
$2,670.00
H500S-50-60NH/FTS
5″ Storz lock full time swivel inlet x 6″ NH female swivel short handle outlet w/ 250-S RV
$2,924.00
H500S-50-60NPSH
5″ Storz lock inlet x 6″ NPSH rocker lug female swivel outlet w/ 250-S RV
$2,670.00
H500S-50NHM-60NH
5″ NH male inlet x 6″ NH female swivel short handle outlet w/ 250-S RV
$2,601.00
H500S-60-45NH
6″ Storz lock inlet x 4.5″ NH female swivel rocker lug outlet w/ 250-S RV
$2,857.00
H500S-60-50NH
6″ Storz lock inlet x 5″ NH female swivel rocker lug outlet w/ 250-S RV
$2,796.00
H500S-60-60NH
6″ Storz lock inlet x 6″ NH female swivel short handle outlet w/ 250-S RV
$2,811.00
H500S-60NHFS-60NH
6″ NH rocker lug female swivel inlet x 6″ NH female swivel short handle outlet w/ 250-S RV
$2,812.00
H500S-60NHM-60NH
6″ NH male inlet x 6″ NH female swivel short handle outlet w/ 250-S RV
$2,589.00
Available Storz Caps
HBC-40
4″ Storz Blind Cap
$146.00
HBC-50
5″ Storz Blind Cap
$169.00
HBC-60
6″ Storz Blind Cap
$272.00
All intake valves are available with male or female swivel in place of Storz